21 March 2019
Cooking in Copenhagen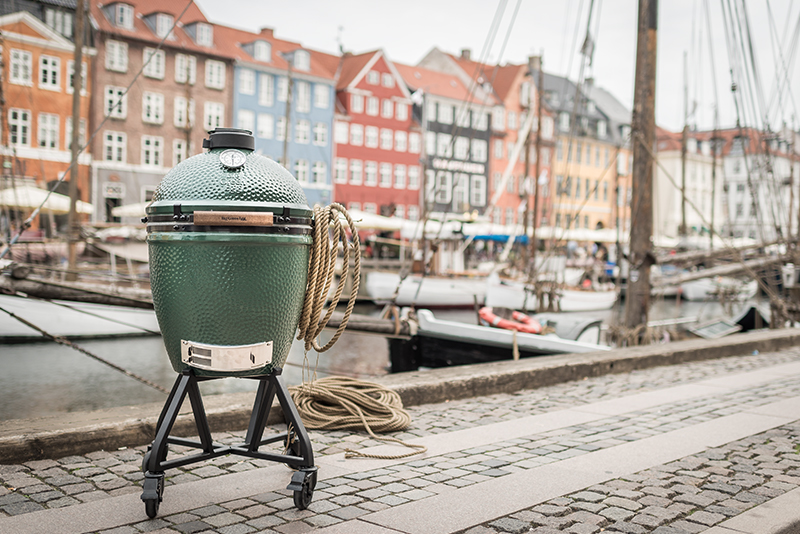 ENJOY! Magazine #13 spring/summer 2019
In this edition of Enjoy! Magazine we take you on a food tour through Copenhagen, with Danish chefs making their signature dish on the Big Green Egg especially for you. How about smørrebrød on your EGG, for example? Chef Pietro Leeman of restaurant Joia in Milan explains why the Big Green Egg is indispensable in his vegetarian cuisine and food freak Martin Fürst lets you sample his favourite dishes.
About grill skills, T-bone steaks and an Instagrammable breakfast
Your grill skills will get a boost as well thanks to the varied grill recipes with additional grill and maintenance tips to keep your cast iron grid as new. No matter how often you use the grid. Fancy a delicious piece of meat? Then it's high time to invite your friends or family to a T-bone steak party. Finally, in this edition you will find the tastiest Instagrammable breakfast recipes. A great start to a fun day of EGG'ing!
Recipes in this Enjoy!
Here is an overview of the brand new recipes you will find in this Enjoy! From super easy to cooking like a chef, you can do it all on your Big Green Egg. Grab a free copy of the magazine at a Big Green Egg dealer near you!
T-bone steaks
Grilled turbot
Spatchcock piri-piri chicken
Grilled cauliflower, celeriac and aubergine
Smørrebrød with grilled pickled herring
Smørrebrød with grilled langoustines
John's hotdog
Pork tomahawk
Veal tail
Sweet quark with caramelised plums and cinnamon meringue
Sesame tofu with broad beans, fermented carrot and monk's beard (by the Chef!)
Chocolate rolls
Greek yoghurt with granola and fruit
Candied bacon with dark chocolate
Three-course menu: crab cakes, roasted sea bass and strawberry meringue
Read the Enjoy! Magazine