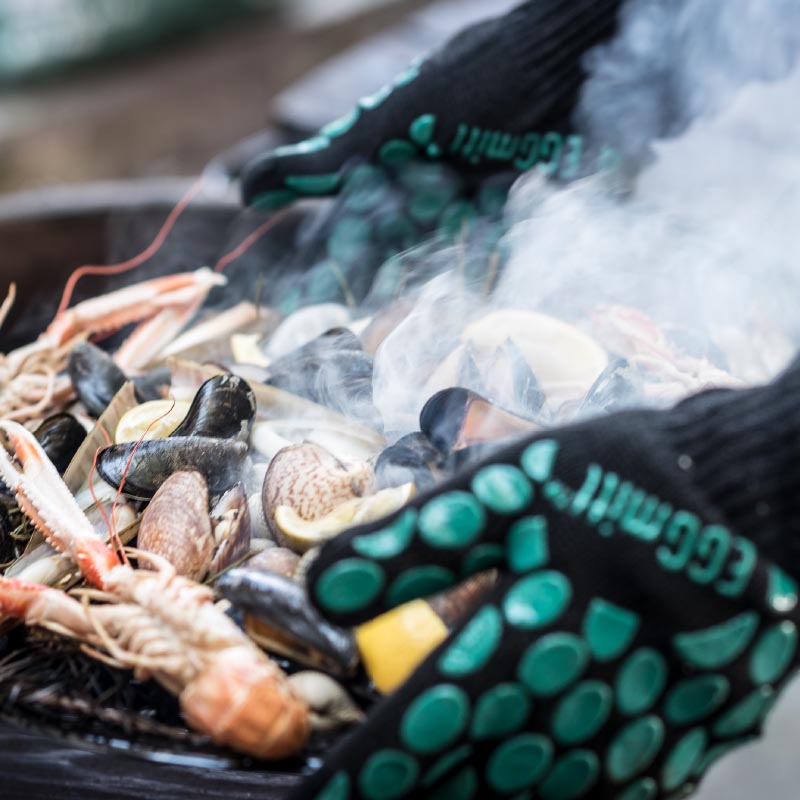 Come on baby, light my fire (but use an EGGmitt). This extra long grill glove protects your left or right hand up to a temperature of 246°C. It has soft cotton on the inside and fire-resistant fibres on the outside, the type they also use in aviation. The silicon print ensures a great grip.
No fire is too hot for the EGGmitt as this thermal insulation glove is long enough to also protect your wrist and forearm against the heat of your Big Green Egg. The separate compartments for the fingers ensure excellent grip and control. The EGGmitt is available in one size as one size fits all!
Big Green Egg dealers
Take a look at our list of official dealers and find the one closest to you.
Dealers