03 September 2018
Game recipes on the Big Green Egg
A mini game cookery class
Looking for a tasty game recipe? We have plenty of suggestions. There are so many different types of game and exciting recipes that can be prepared on the Big Green Egg. Which one sounds the most delicious? And which one sounds the most fun to make, or the most interesting to eat?
Eating game
Did you know that game is possibly the most sustainable and the most organic meat available? The animals live in the wild, they forage for their own food and they mature at their own pace. Game is simply a collective name for animals that live in the wild. Their pure and natural way of life comes through in the flavour.
In the past, game was hunted for food and cooked over an open fire. Nowadays it is seen as a luxury product, although circumstances ensure that we can still enjoy eating game.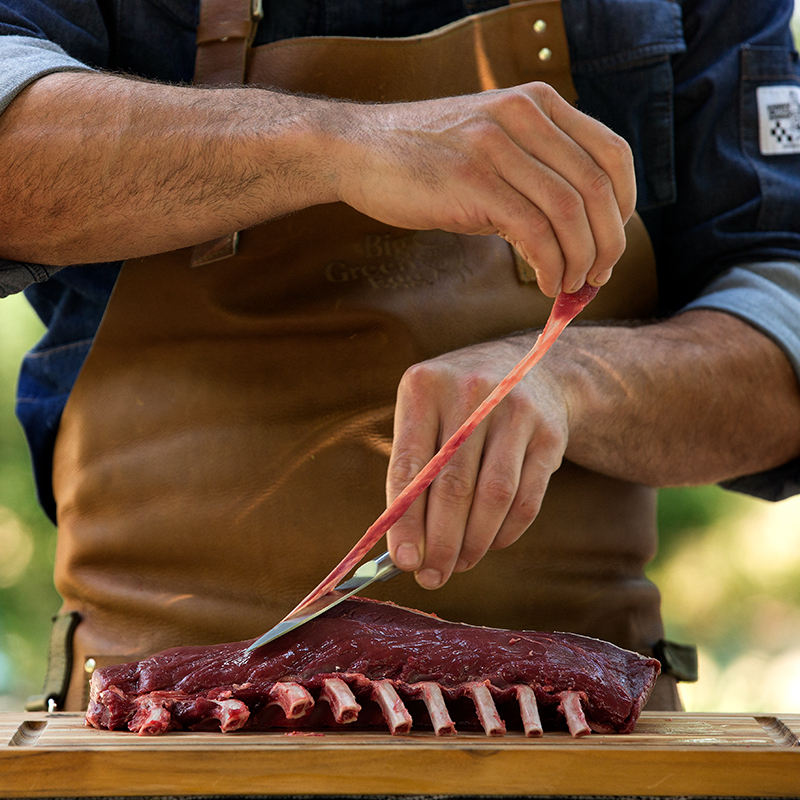 Sustainable meat
There is a surplus of game, which is partly a consequence of the current infrastructure. In order to maintain a healthy population, it is necessary to hunt the various game species. If the population was allowed to get too large, it would pose a threat to agriculture, forestry and public safety, and furthermore the animals would not be able to find enough food.
The game population is closely monitored by means of game counts, in order to determine which game species should or should not be hunted. It is very important to manage the population in this way and maintain a balance.
Preparing game
As with all meat, each type of game has its own characteristic structure, colour and flavour. There is no general preparation method that applies to all types. The preparation also depends on which part of the animal you are using in your recipe. Meat comes from the muscles of an animal. If a muscle has not had to work hard during the life of the creature, it will be tender and juicy. With large pieces of meat, you could first grill the meat on the Cast Iron Grid and then continue cooking at a lower temperature using the convEGGtor, until the desired core temperature is reached.
Or you could do it the other way round, first cooking the meat slowly and then giving it a nice pattern using the grill. If you cut the meat into smaller pieces, or if you are using small, tender cuts, you can give the meat a short, hot blast on the grill.
Game recipes
Muscles that have been used more frequently are firm and tough but also have a more intense flavour. These cuts are less suited to short cooking at high temperatures. However, if you make a tasty stew in the Cast Iron Dutch Oven on the Big Green Egg, the meat will become deliciously soft and tender – and the flavour will be just as good!